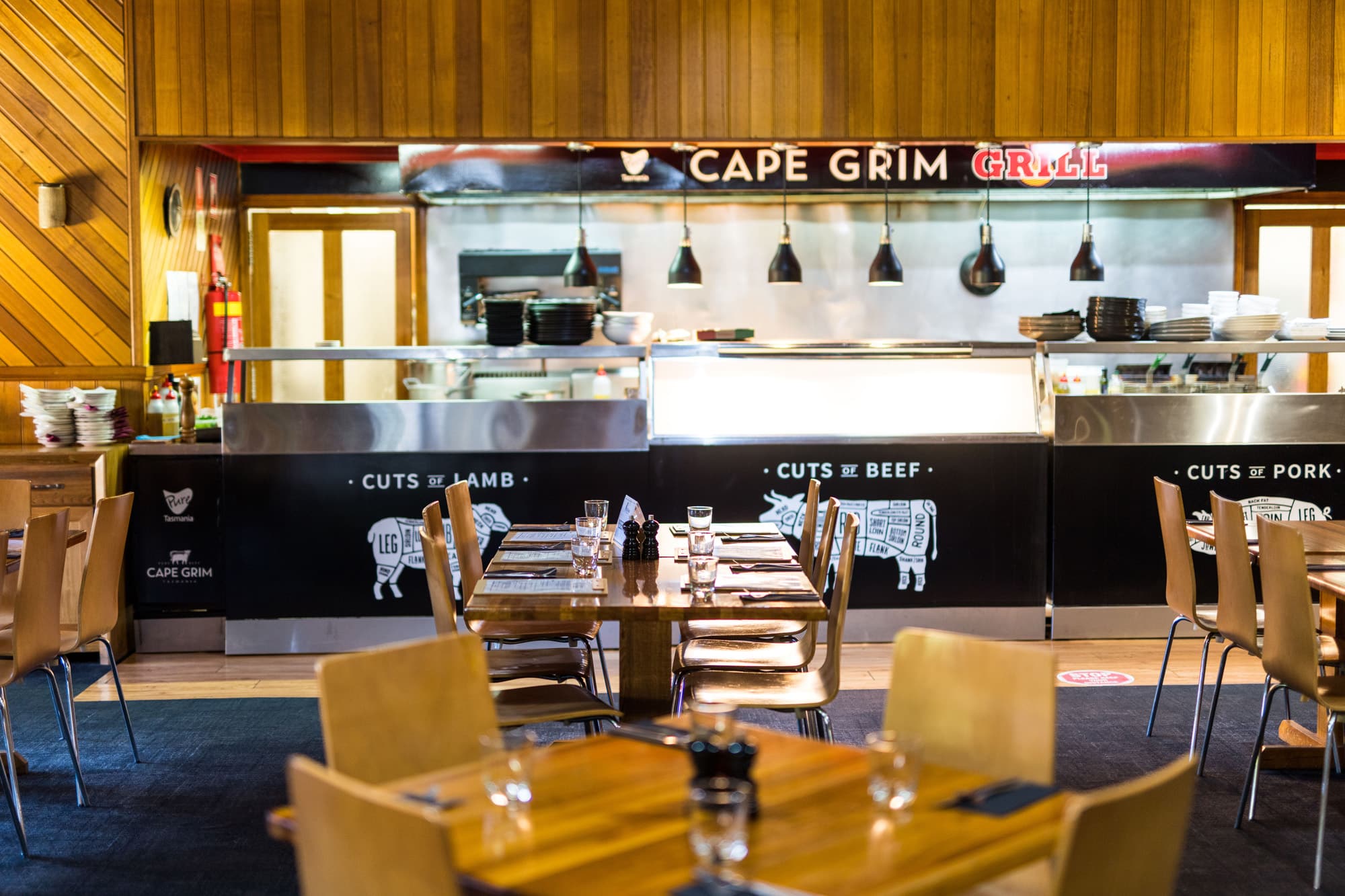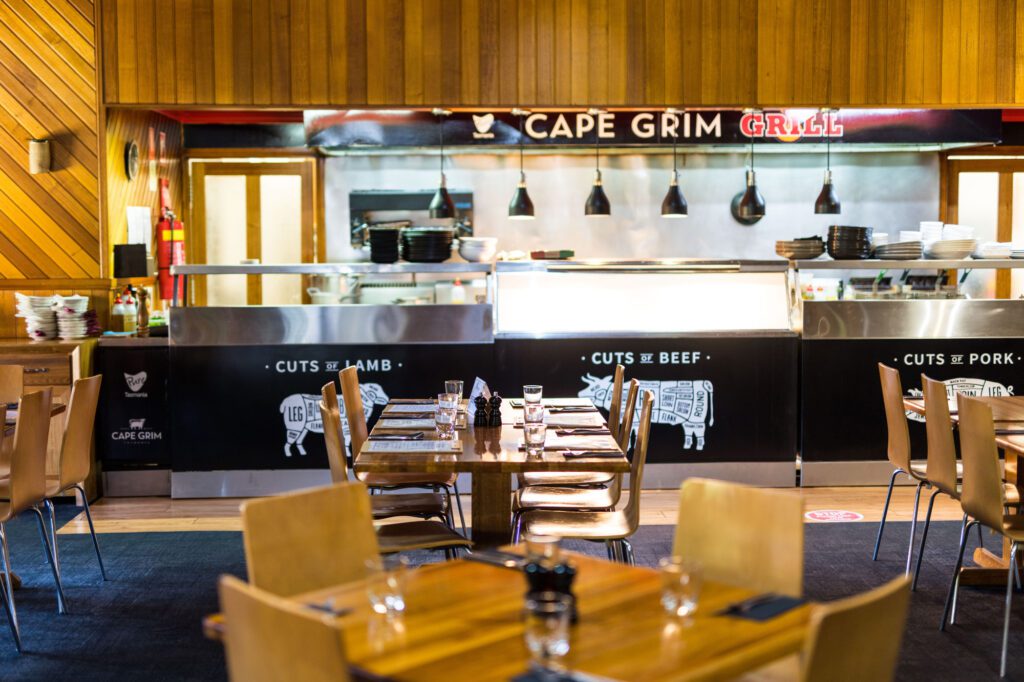 Tall Timbers Tasmania has a variety of options for a unique dining experience. Whether it is an intimate dinner for two, a family celebration or just for an enjoyable night out, Tall Timbers is able to provide a solution. Talk to us about your group or corporate needs as we can offer the perfect place for meetings, product and campaign launches, or special event. 
Our menus feature Tasmanian and local produce extensively, with dishes prepared to show-case the high quality meat, vegetables and seafood that our region is famous for. Our restaurant is located in Tasmania's North West at Smithton, close to the famous Stanley Nut and at the gateway to the pristine Tarkine Wilderness.
Fresh, local Tasmanian produce served in our award winning restaurant
Tall Timbers Kauri Bistro was named after the Kauri Timber Company and features a menu that celebrates the outstanding fresh produce of Tasmania. 
Our newest feature, the Cape Grim Grill, serves the finest Cape Grim steaks that have made this region famous. Cooked to your liking and guaranteed to please. Tall Timbers employs a selection of highly qualified chefs and apprentices to create our award-winning dishes. 
Our Bistro seats 150 guests and is open to locals and visitors for breakfast, and dinner 7 days a week.
Kauri Bistro service times
Breakfast
Monday to Saturday 7.00 am to 9.00 am Sunday and Public Holidays 8.00 am to 10.00 am
Dinner
Monday to Sunday from 6.00 pm
The dress code for Kauri Bistro is clean and casual – no hi-vis or work uniforms.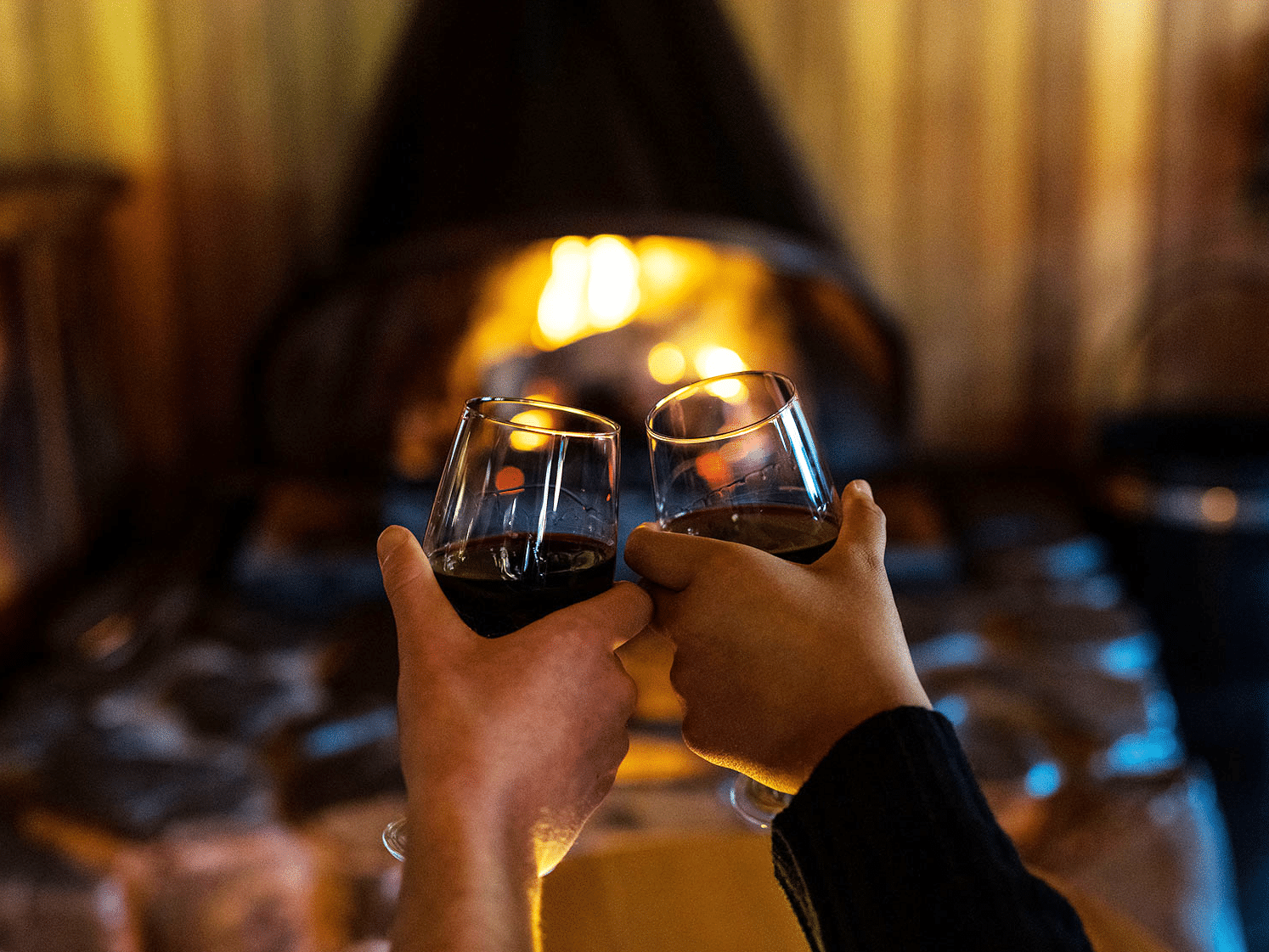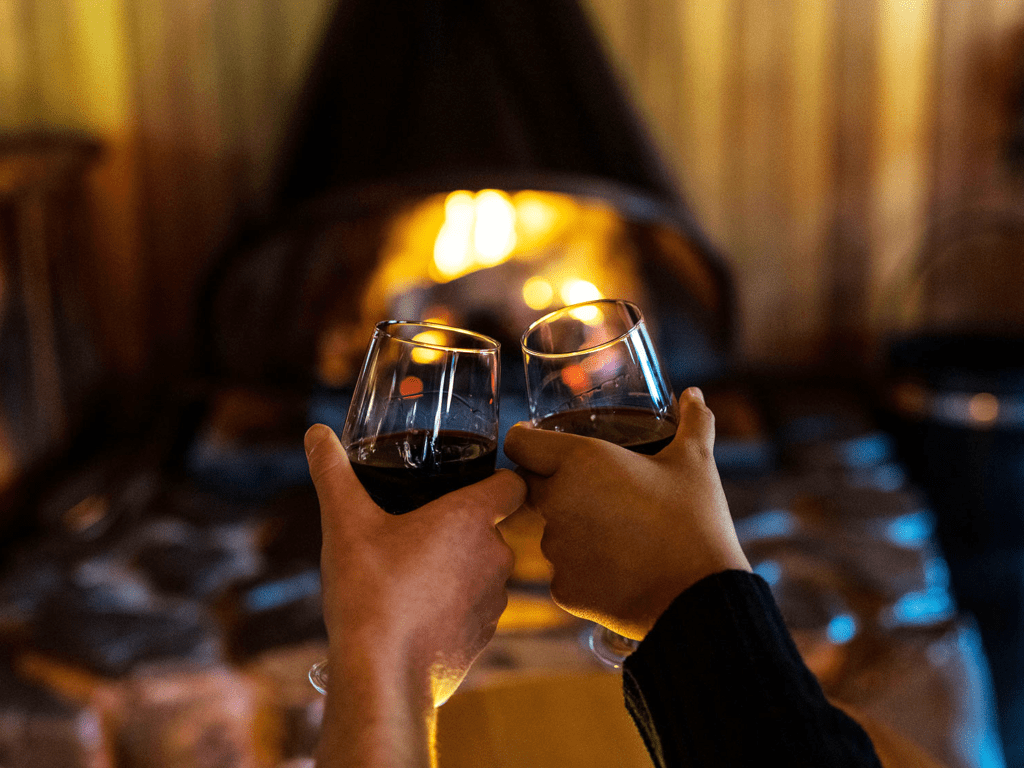 Gunns Lounge Bar, named after the Gunns Timber Company, is adjacent to the magnificent Kauri Bistro.
A grand horseshoe-shaped bar with Black Heart Sassafras panels at its base separates the lounge from the bistro, creating the perfect spot for a pre-dinner drink or the place to launch a product, campaign, or as an informal meeting area.
Millers Sports Bar at Tall Timbers provides locals and visitors a great spot to enjoy a drink with friends.
Voted Tasmania's Best Sports Bar almost every year for the past decade, Millers is home to entertainment and excitement year-round with betting facilities, live sport, weekly prize draws, and loads of promotions and events.
In Winter the fire is burning to keep you warm, and in Summer a cool breeze and a refreshing ale will be all you need.
The bar has pool tables for a friendly game, couches to relax on as well as a large selection of music on the jukebox to choose from.
In keeping with the hotel's timber theme, beautiful old wine barrels serve as tables and hand-cut timber stools provide the perfect seating. Large televisions around the room mean you can catch the latest race, sporting match, news, and entertainment.
The bar is warm and inviting, and with over twenty years of memorabilia from local sports teams and individual champions supported by us, there are plenty of unique items to see.
With a large selection of beers and cider on tap as well as an extensive list of wines and spirits, you are sure to find something that your taste buds will enjoy.
A bar menu is available as well as an amazing range of pizzas made with fresh local ingredients available all day.
7 Days 7 Ways
In Millers Sports Bar, we do every day a different way. 
Tall Timbers has a great range of pizzas and pub classics available to enjoy in our sports bar or to take home.
Our pizzas are made using the freshest available ingredients (local where possible) on our chef's special base and cooked fresh to order.
Takeaway orders can be made by phoning Reception and collected from our Thirsty Camel bottleshop. 
Tall Timbers' in-room dining offers a dining experience within the comfort and convenience of your guest room.
Choose from an extensive menu day or night featuring a choice of traditional classics, light snacks, and Cape Grim Grill options.
In-room dining is ideal for travellers adjusting to time-zone changes, impromptu meetings, relaxing mornings or for a quiet, private dining experience