"The whole team here is so friendly, nice and approachable!
There is definitely a family vibe here."
Jess
Receptionist, Tall Timbers
The hospitality industry is stimulating and full of characters of all backgrounds and we are recruiting for people to join us in our stunning corner of Tasmania.
We're always looking for great people to join us across all facets of the business. Right now, we are specifically seeking to fill two roles across the hotel – Food & Beverage, and Guest Services (Cleaning).
We prioritise delivering quality services to our guests and constantly exploring ways to refine this delivery with solid teamwork.
Embedded in the Smithton community and welcoming a mix of locals and tourists; we are seeking people who are friendly and willing to deliver fantastic hospitality experiences.
Kim has worked in Food & Beverage at Tall Timbers for a couple of years now. Prior to working at a couple of other local hospitality venues, Kim spent 20 years working in aquaculture in a fish processing plant and in some administration roles. Shifting into the hospitality and tourism sector has been quite a different experience and thoroughly rewarding for her. 
Kim loves working as part of the team at Tall Timbers as it is its own community of friendly and supportive people. When reflecting on the culture at Tall Timbers, Kim expressed that her Supervisor and Management are good to talk to. "If there's ever an issue, they are approachable and will always try to rectify the problem quickly."
"It's a wonderful place to work with a great atmosphere… This place is so unique; you look at it from the outside and you can't see how big Tall Timbers actually is."
"It's a great team here. Everyone is willing to support one another and give different things a go."
Kim
Food & Beverage, Tall Timbers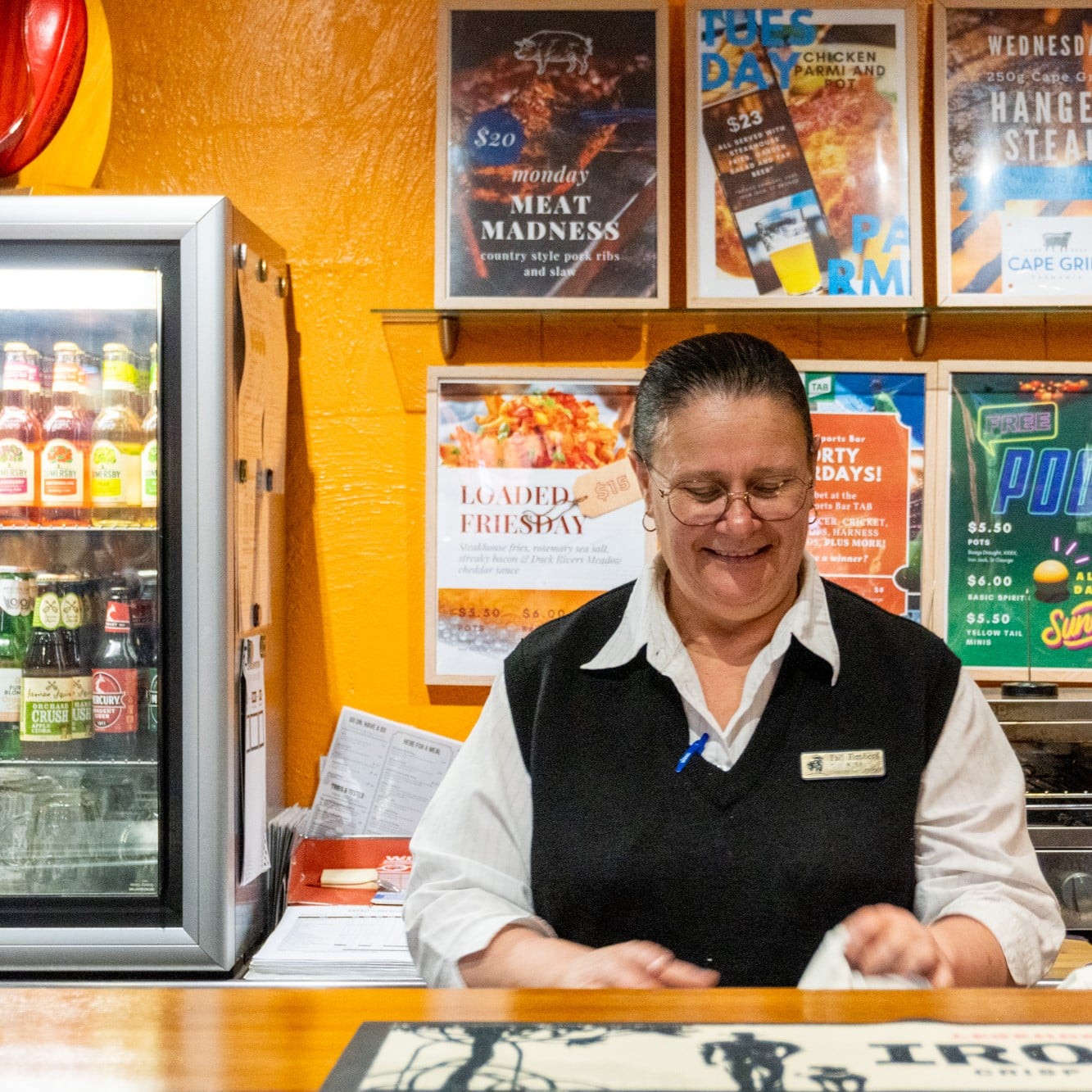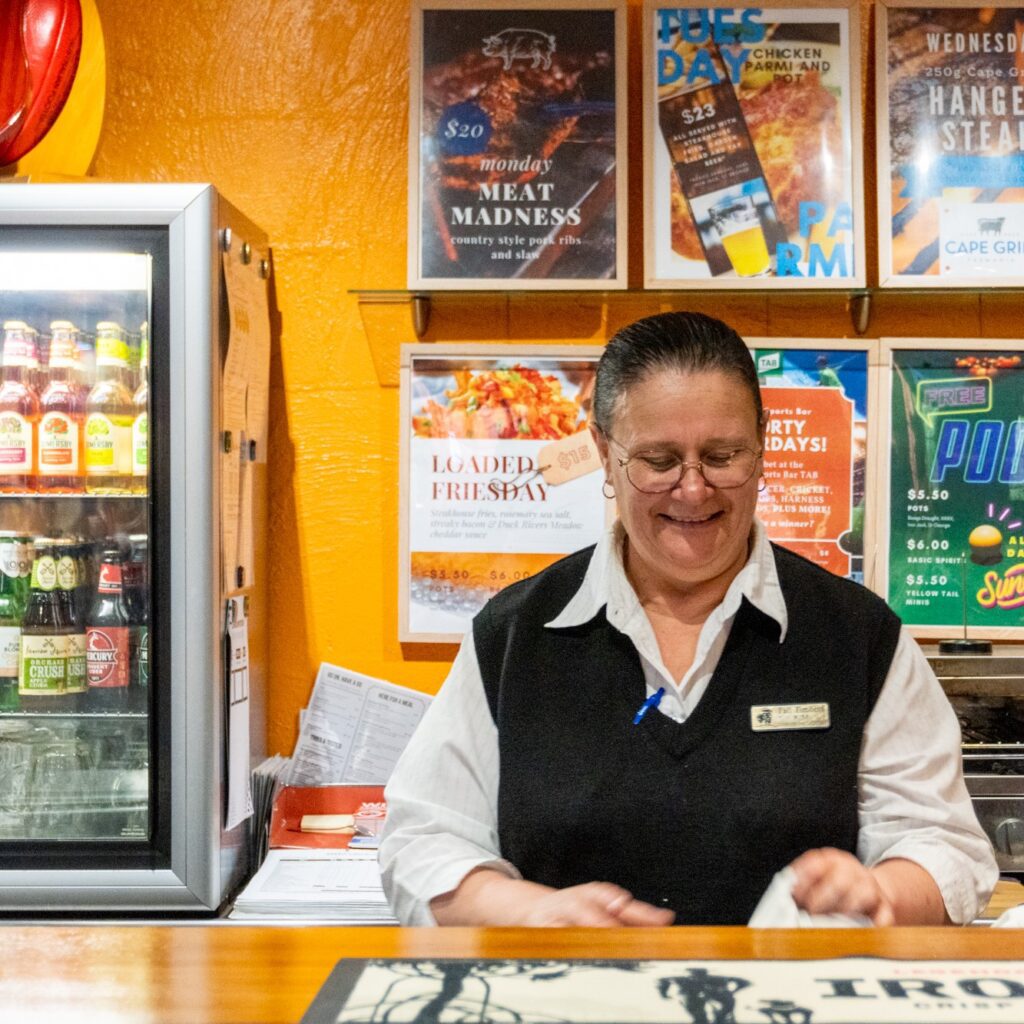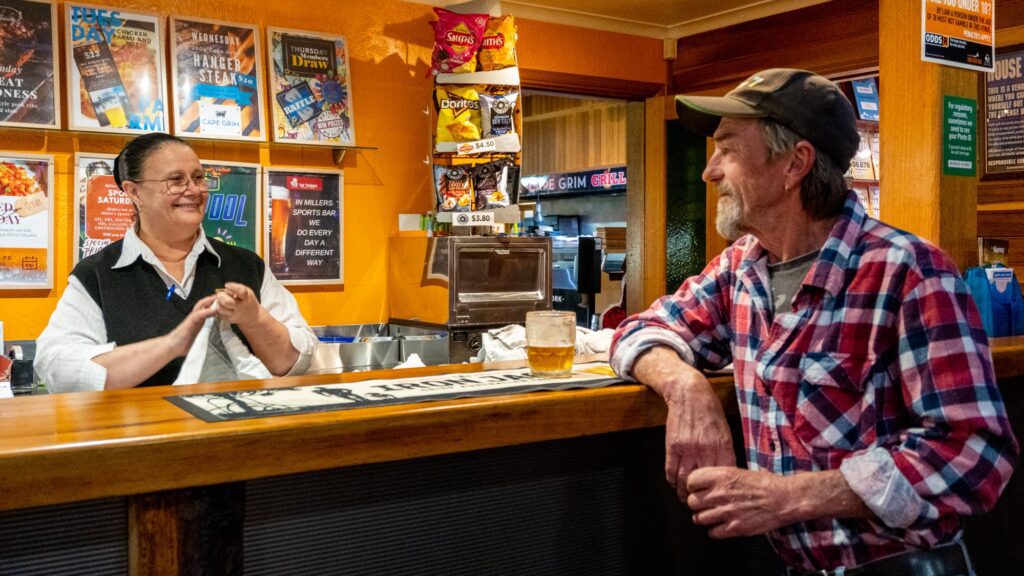 "Working in Millers Sports Bar, I have gotten familiar with the regulars and can have a good banter with them. 
"Tours come through all the time too and I love meeting new people. I get to hear stories about people's travels and give a little back in return.
"It truly is a wonderful place to work and at the end of the day, it's about making everyone feel welcome."
Among other benefits, we offer:
Friendly teams made up of people of various ages and interests,
The use of the pool, spa, barbeque, and gym facilities,
Discounted meals,
A beautiful work environment located at the gateway to the attractions of the North West Coast, including the Tarkine wilderness and the historic township of Stanley,
Staff accommodation for selected positions.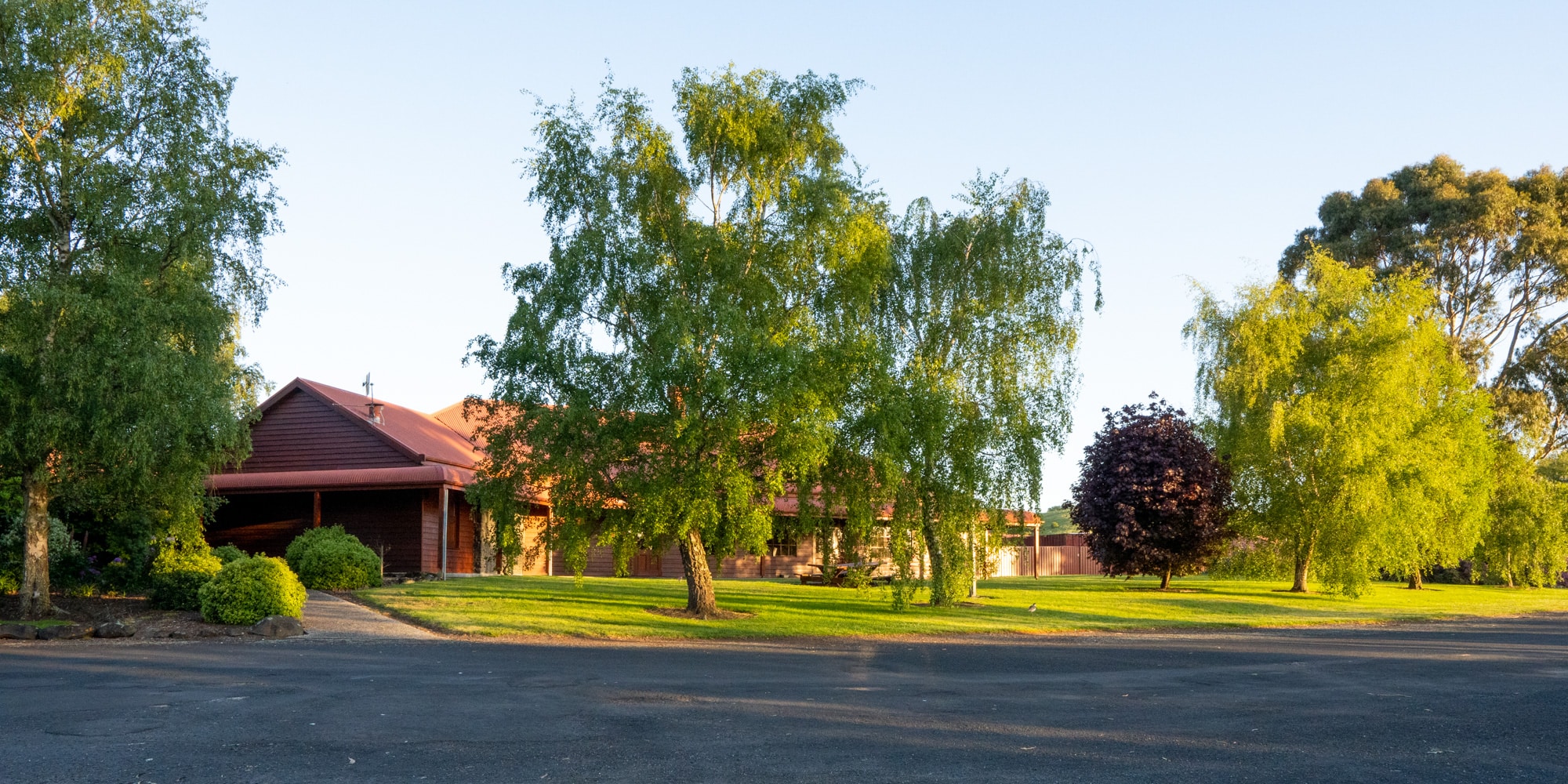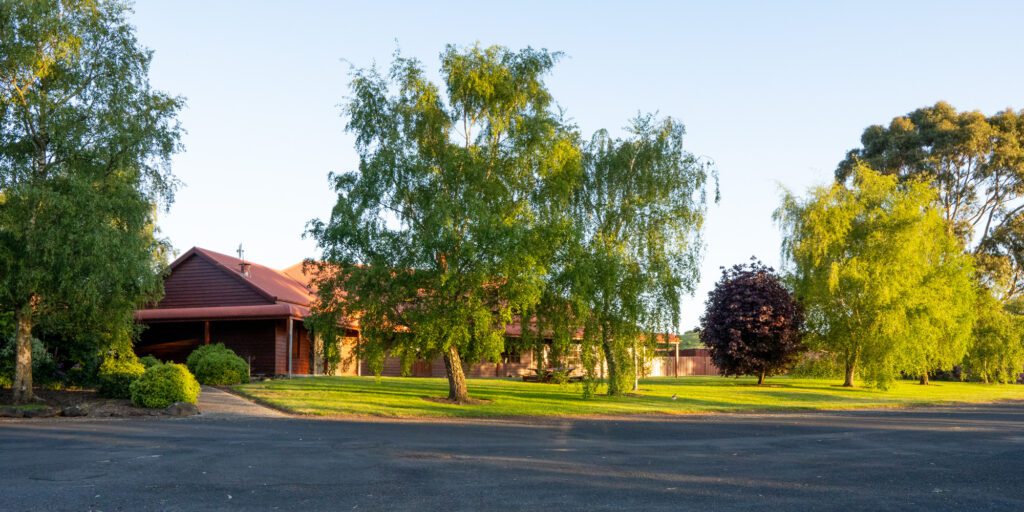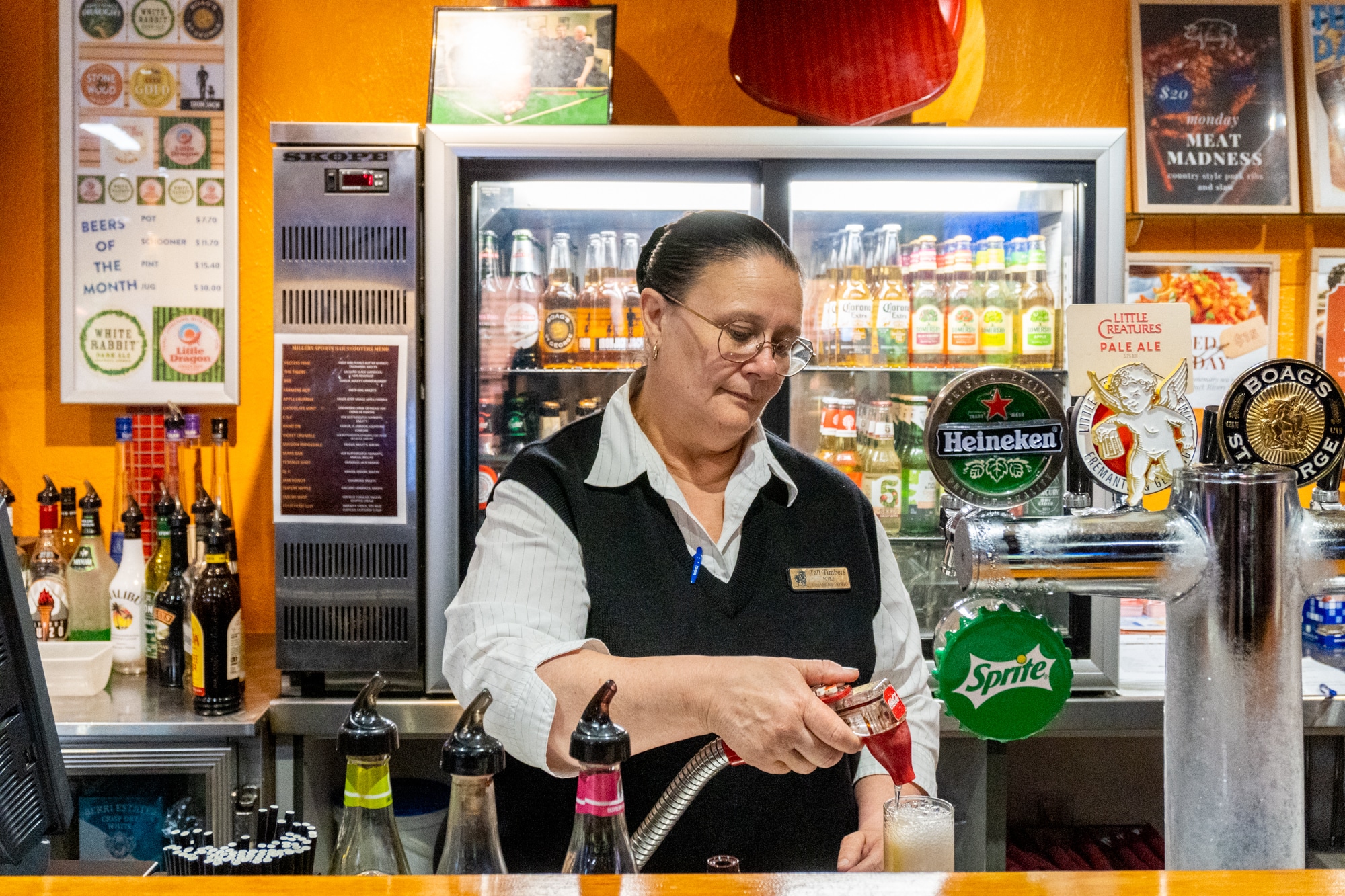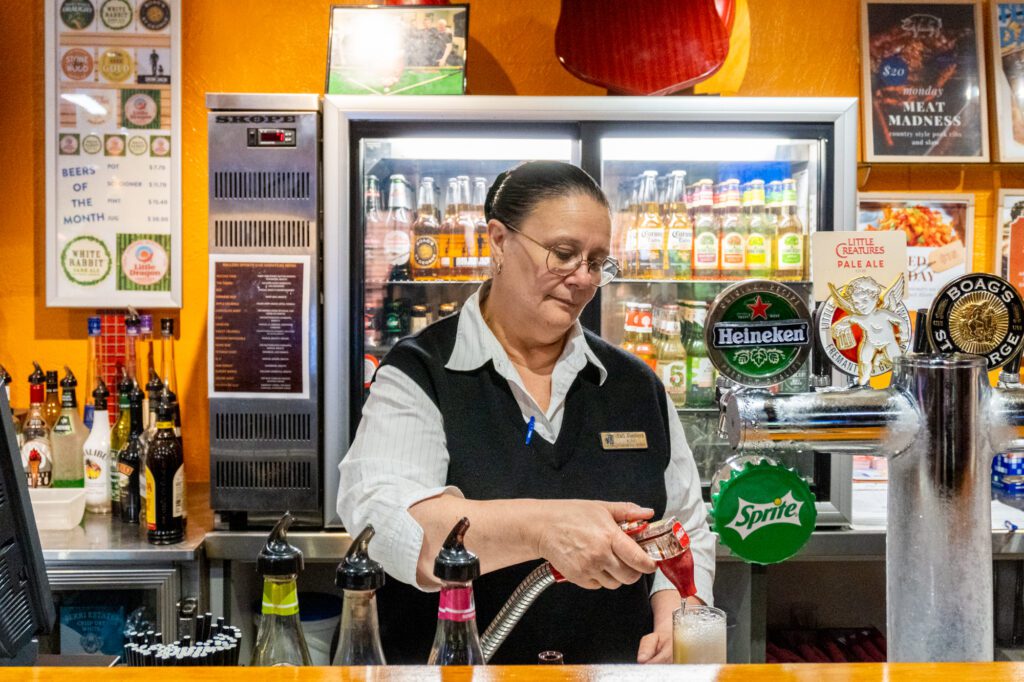 "I get to hear stories about peoples' travels and give a little back in return."
Kim
Food & Beverage, Tall Timbers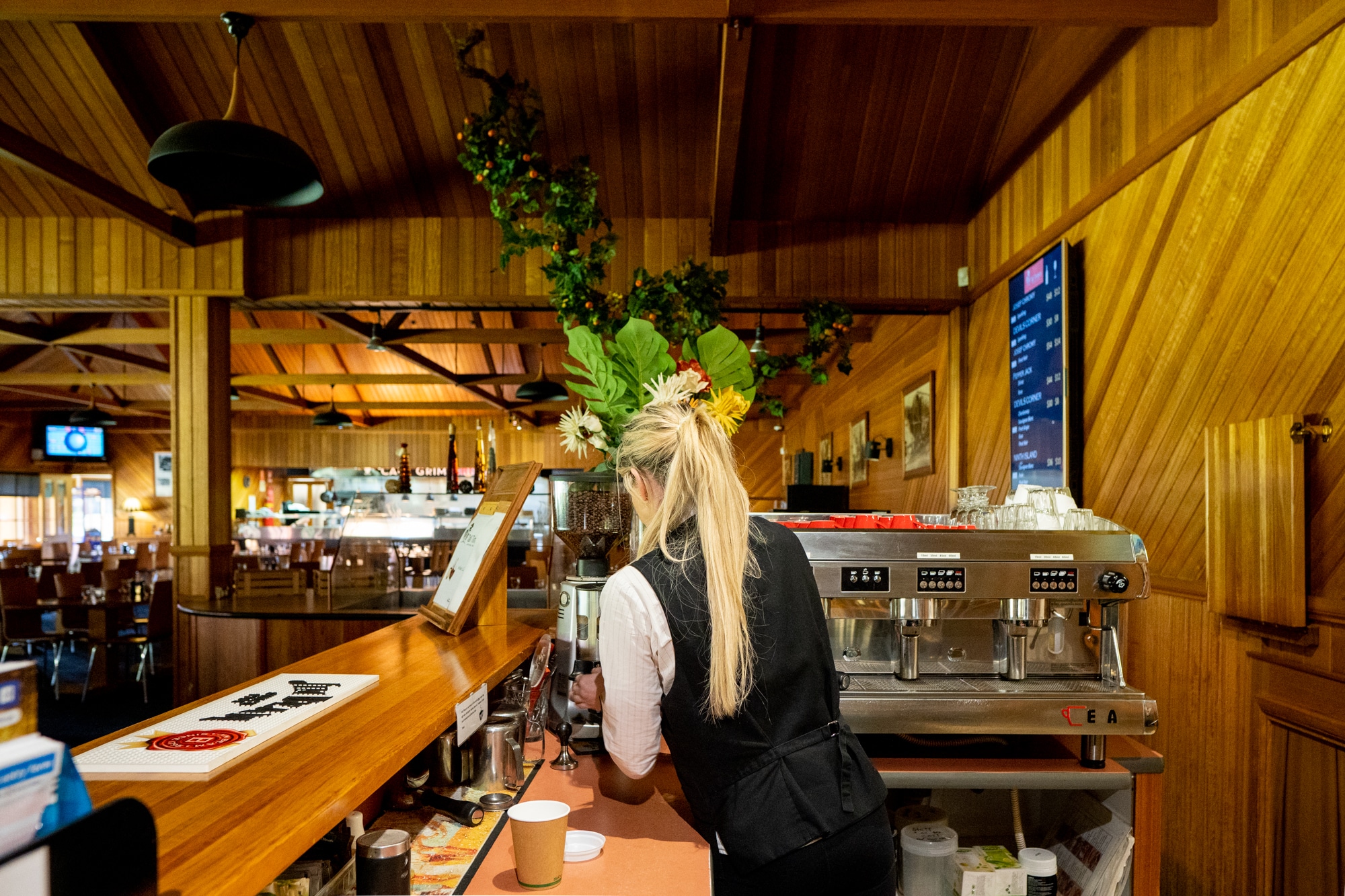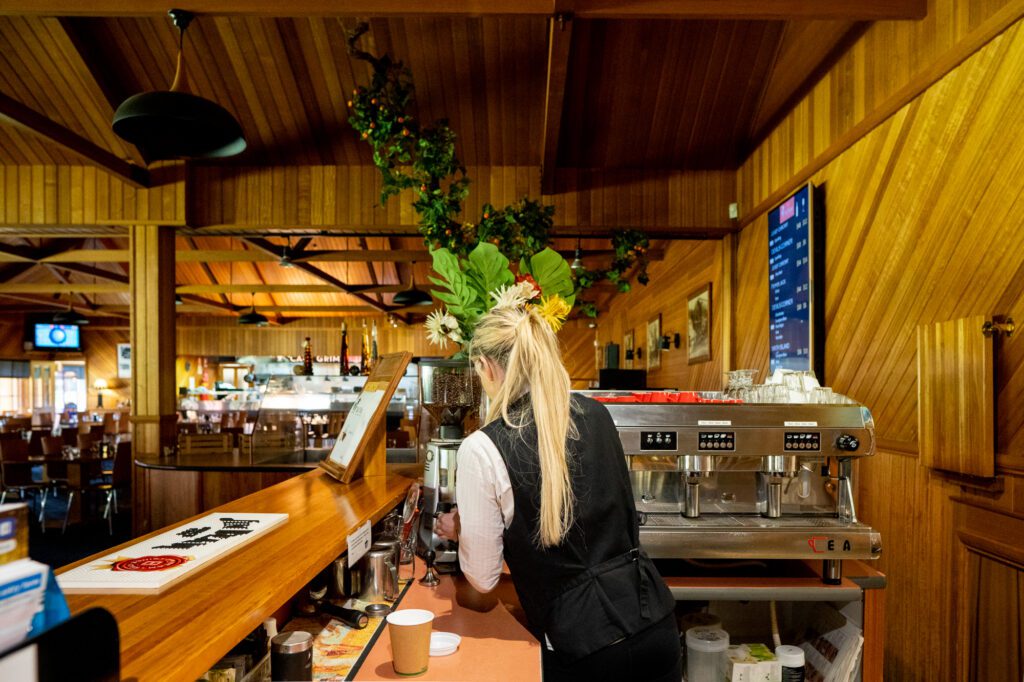 To apply
If either of the advertised roles sound like a good fit for you, we look forward to receiving your application.
Please forward your resume to:
Email: johndabner@talltimbershotel.com.au 
Post: Positions vacant: P. O. Box304 Smithton Tasmania 7330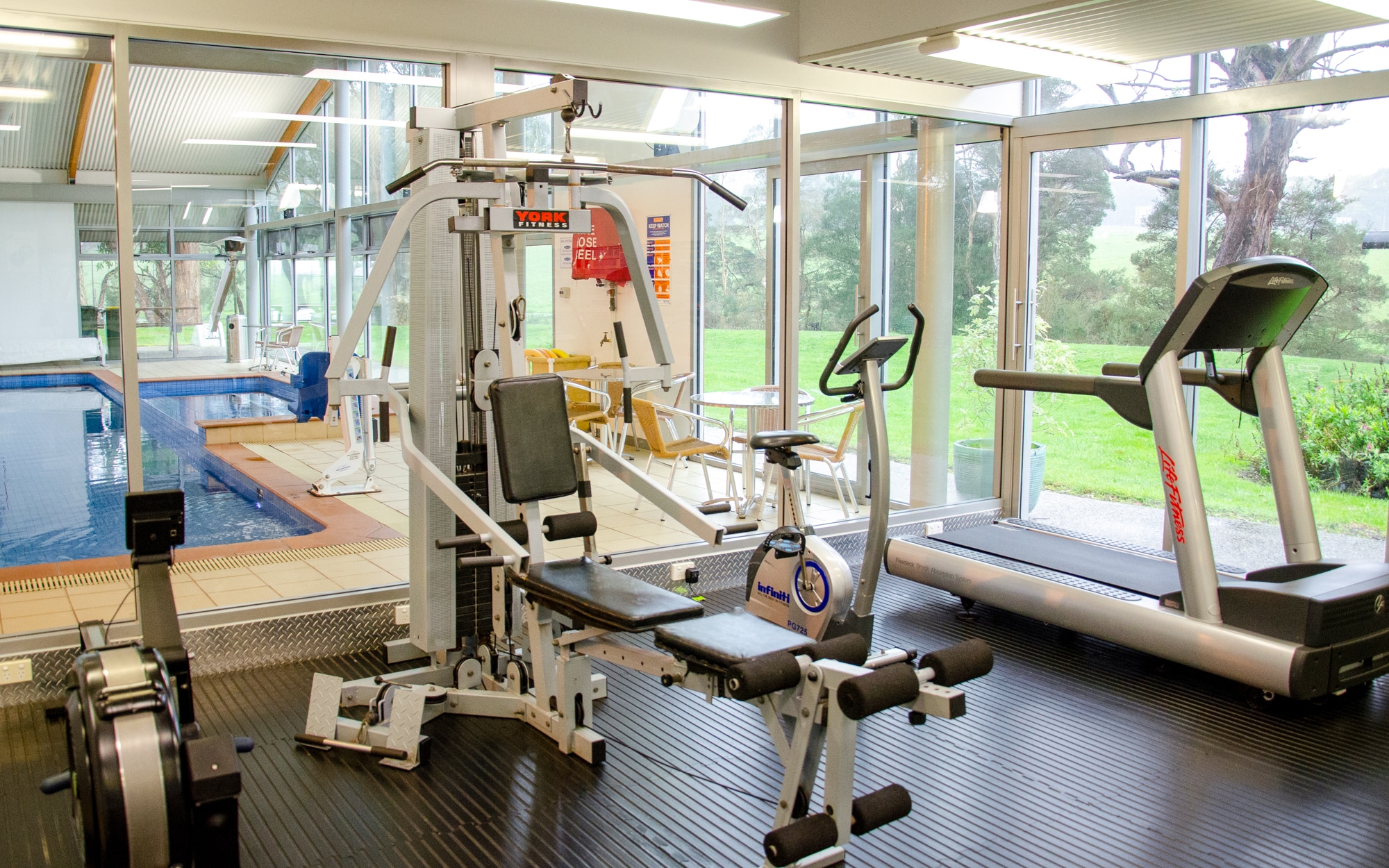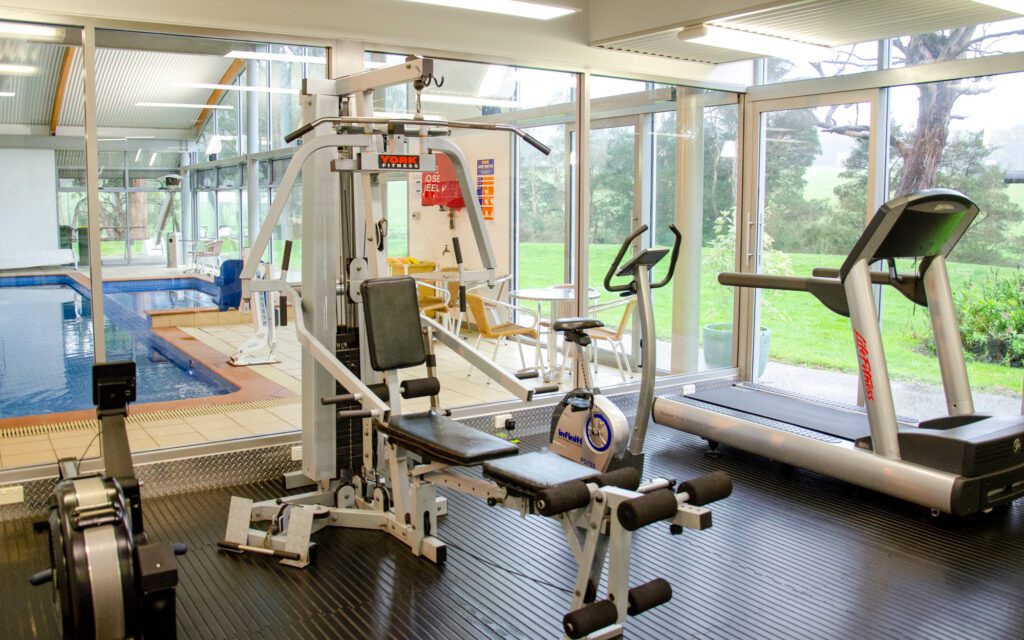 To the future job seeker
Keep up to date with our vacant roles by following us on Facebook or checking back on our 'Join the Team' page.
"You're on your toes a lot; but at the end of the day it's rewarding."
Jess
Receptionist, Tall Timbers